When:
July 3, 2021 – August 5, 2021
all-day
2021-07-03T00:00:00-04:00
2021-08-06T00:00:00-04:00
Where:
Happiness Is Camping
62 Sunset Lake Rd
Hardwick Township, NJ 07825
USA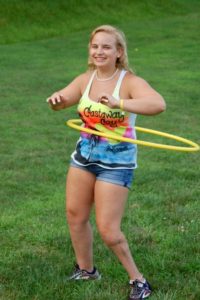 We are so excited to announce that we will be offering in-person programs again in 2021! Not only will we be celebrating your return to camp, but we will also be celebrating our 40th anniversary!
We will be offering 2 two-week sessions. Session 1 will start on Saturday, July 3rd and end Saturday, July 17th. Session 2 will start on Thursday, July 22nd and end Thursday, August 5th. In addition to our traditional residential summer camp, we will also be offering a Family Camp Weekend from June 25th-27th.
Registration is now open! Space will be limited. Campers and siblings can register for both sessions of summer camp, but may be asked to give up their spot in one of the sessions if a waitlist forms. Our goal is to give every camper who registers at least one session of camp. This year only, 17-year-olds may attend Session One!
Our Medical Council consists of top pediatric oncologists and nurses in the country. Our reopening strategy relies on their expertise, as well as guidance from the NJ Department of Health, the CDC, and the American Camp Association's Field Guide for Reopening Camps. Our plan includes screening, testing (both at home and at camp), masking, cohorting, and physical distancing. Our intention is to create a "bubble" that will allow us to return to a more normal looking program after the first few days of arrival.
If you have any questions regarding this summer, please feel free to reach out to Rich at rich@happinessiscamping.org.
2021 Camp Dates:
Session 1: Saturday, July 3rd – Saturday, July 17th
Session 2: Thursday, July 22nd – Thursday, August 5th
Register now at app.campdoc.com/register/happiness