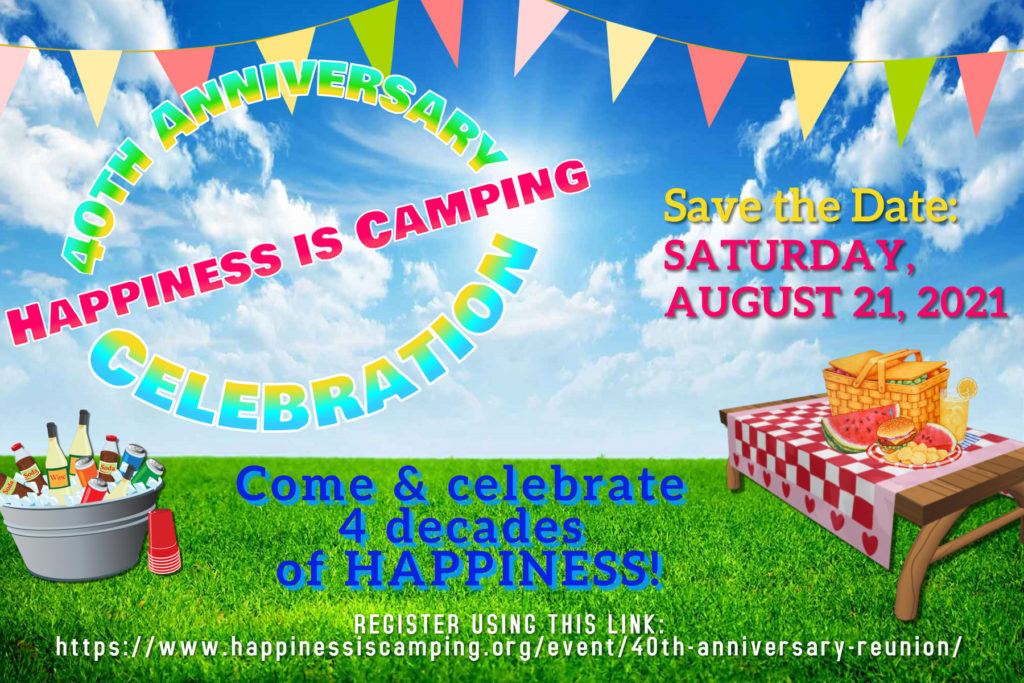 We are incredibly excited to host our 40th Anniversary Celebration on August 21, 2021! Camp staff and Alumni Board Chairs Cody Hennelly, Maureen Hussey, Charlie Callari, and Janis Spector are hard at work scheduling the day's events. We look forward to hosting classic camp activities and reminiscing with all of our friends.
Schedule
11:00-11:45AM: Check-In & Tours
11:45-12:30PM: Lunch: Pizza & Subs
12:45-1:30PM: First Activity
1:30-2:15PM: Second Activity
2:30-4:00: Pool Party
4:00-4:30: Change & Break
4:45-5:30PM: Dinner
5:45-6:45: Night Activity: Trivia Night
6:45-7:00: Taps & Good Bye
Registration for the 40th Anniversary Celebration is now closed. We look forward to seeing you at the event!