The Outdoor Center at Happiness Is Camping offers a wealth of lodging and meeting space options. Based on the size of your group, we offer the following overnight accommodations:
Main Lodge
This modern building consists of eight separate bedrooms. Each bedroom sleeps 6-10 people and has its own bathroom. The Main Lodge is fully winterized and sleeps up to 64 people.
Lakeside Lodge
Lakeside Lodge sleeps 16 people in three separate rooms, each with its own bathroom. There is a lounge area complete with a T.V. and DVD player. A wraparound porch gives you a beautiful view of our quaint pond.
International Village
International village consists of 5 separate log cabins. Each cabin sleeps 10 with two toilets, two showers, and two sinks in each. Cabins also have a small porch and are wheel chair accessible.
Gramercy Lodge
This lodge consists of four bedrooms under the same roof. Each room sleeps 10 people and has private access to a fully handicap accessible bathroom. Each bathroom has two showers, two sinks and two toilets. Gramercy Lodge sleeps up to 40 people.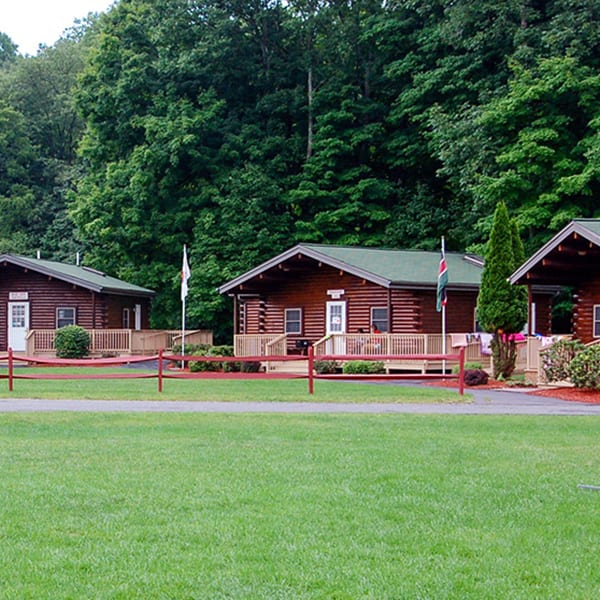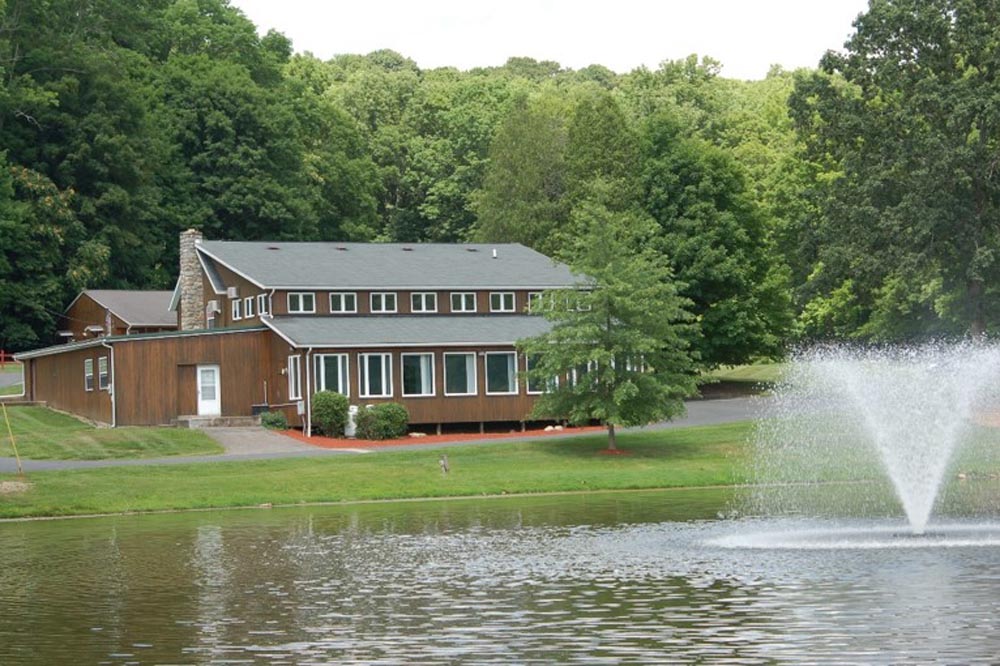 The Outdoor Center at Happiness Is Camping also provides your group with numerous meeting space options. In addition to the meeting areas in the Main Lodge and Lakeside Lodge, we offer:
The Loft: accommodates up to 40-60 people
The Library: accommodates up to 20 people
The Back Room: accommodates up to 20 people
The Andrew Michael Rec Hall: accommodates up to 150 people
The Gym: accommodates up to 150 people
All of the meeting areas are heated, air conditioned, and equipped with folding chairs and tables. We also have TV/DVD units, easels, screens, and podiums available for you convenience. In addition to the indoor meeting rooms, we have two open air pavilions, a screened gazebo, and two picnic areas for your enjoyment.
Our facility also includes a small, but charming pond for boating, canoeing, and fishing. Outdoor amenities include a full-size outdoor swimming pool, beach volleyball court, gaga pit, soccer field, basketball courts, and numerous other program areas.