This summer saw a few additional firsts at camp.
Color Wars was changed to Cabin Wars!  The first ever Cabin Wars in the 40 year history of Happiness Is Camping!  Campers are normally divided into either the Blue Team or the Green Team during Color Wars.  To maintain the COVID cohorts, campers competed in daily challenges as a cabin rather than by a Color Wars team.  Cabins battled in multiple competitions over the course of each camp session.  They earned points for winning each day's activities including Lip Sync Battle, Counselor Hunt, and Last Jedi.
New Virtual Reality kits made their arrival at camp this summer thanks to a generous STEM grant from the Laura Rosenberg Foundation.  The Mohawk cabin was the first to test our kits! The Mohawks traveled on a virtual reality field trip of the pyramids in Mexico, took a quick break and then began a quest to climb Mt. Fuji! Other trips included the Great Wall of China.  All without leaving the comforts of New Jersey.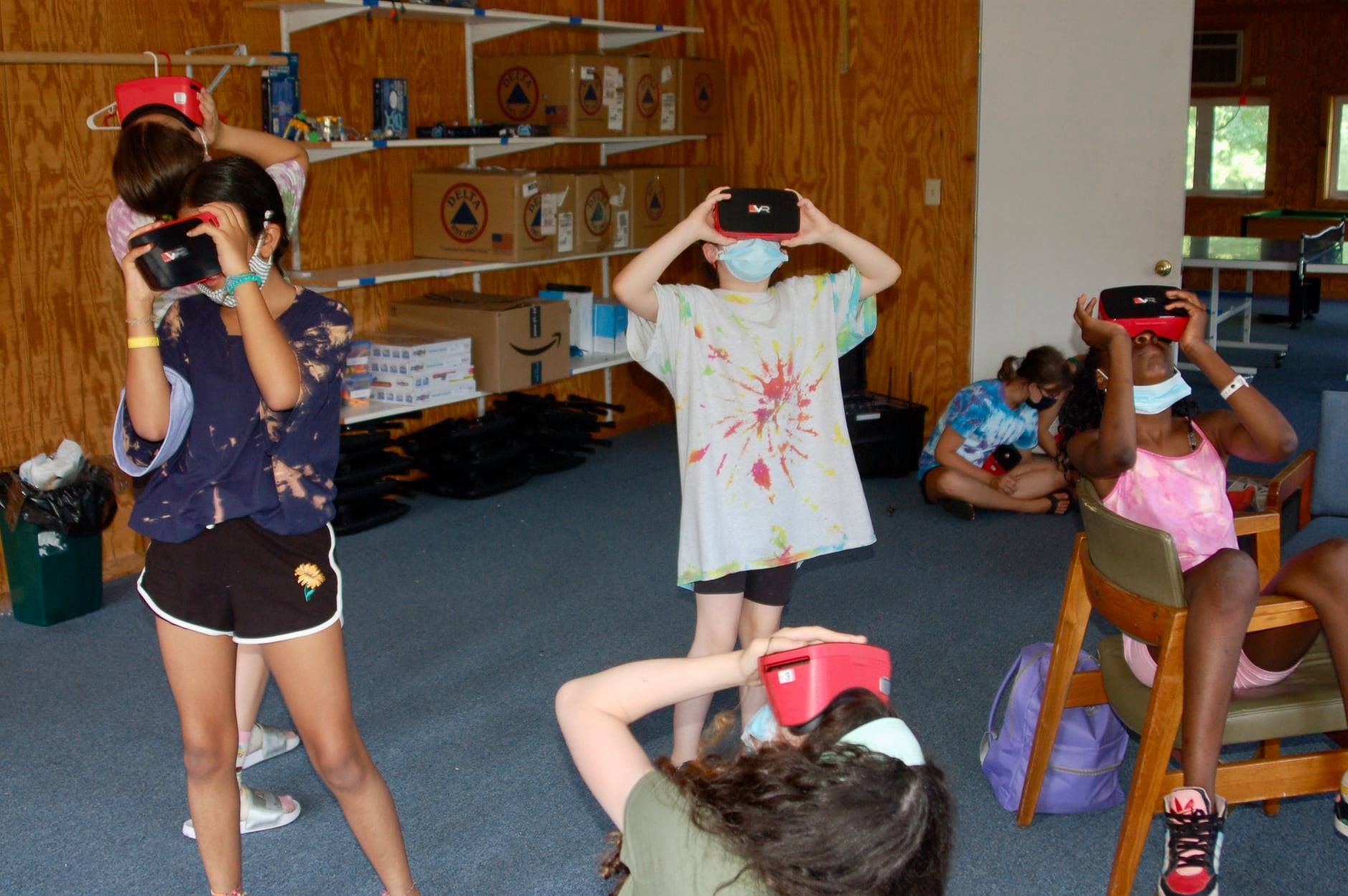 Another first was our first ever outdoor prom. It may have looked and sounded a little different from past proms, but the feeling of love and community was the same as in past years. The prom theme was Under the Sea.  We had a silent disco where everyone had their own headsets, but there was singing and dancing all the same!  Campers danced in their cohorts throughout camp in true prom pandemic style.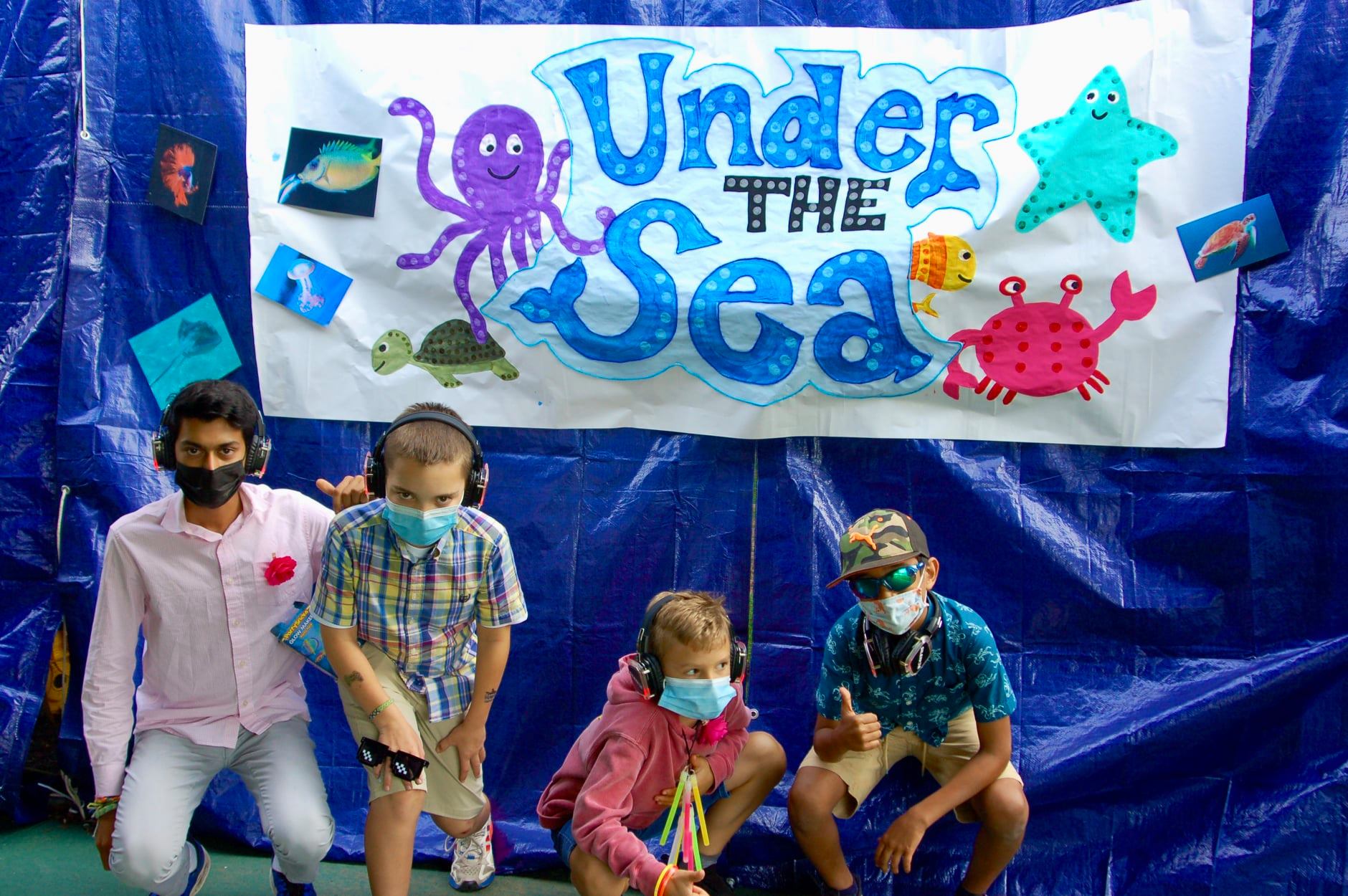 Happiness Is Camping dogs (and puppy siblings!) Kona and Clementine made their first appearance at camp this summer.  These two were experts at boosting morale, giving warm hugs and cool kisses, and cheering up anxious campers.  Kona even attempted to become the Gaga pit champion!  It was most definitely the dog days of summer this season at camp!
There was a lot that was new at Happiness Is Camping this summer, but the love and feeling of family was always as it has been.  The truly important part of Happiness Is Camping remained constant.  Safety was prioritized, but fun was not sacrificed.  We are proud that there were no cases of COVID at camp this summer.  The happy sounds of campers filled Happiness Is Camping after a year and a half of silence and that is the biggest victory of all.
Summer 2021 was our 40th anniversary of providing free camp to children with cancer and their siblings.  It would have been an emotional summer in a normal year, and we don't need to tell you that this year has been far from normal.  The overwhelming emotion at camp was gratitude.  Thankfulness both for being outside celebrating nature with our friends after a long period of solitude, but also appreciation to all the donors who make these magical summers possible.
Best wishes for a happy Fall from our home to yours.  Stay safe and stay in touch!  Until we meet again…